Rugged and Durable
C-B Series electric forklifts are built to withstand the elements, with rugged and durable parts that
support reliability and longevity in demanding applications.
Large king pins and tapered roller bearings help the steer axle withstand the constant punishment of harsh environments.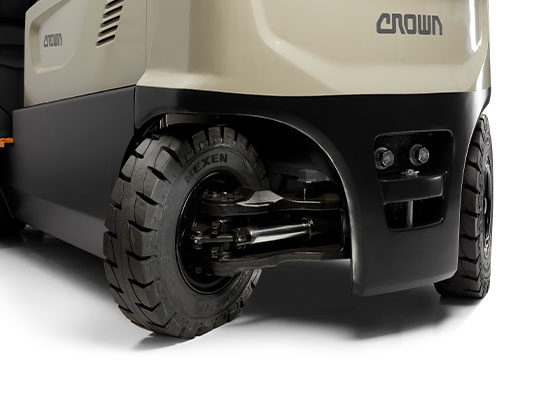 The C-B Series' AC control system delivers power and performance in tough applications. The IP65-rated controllers are completely protected from dust and water contamination.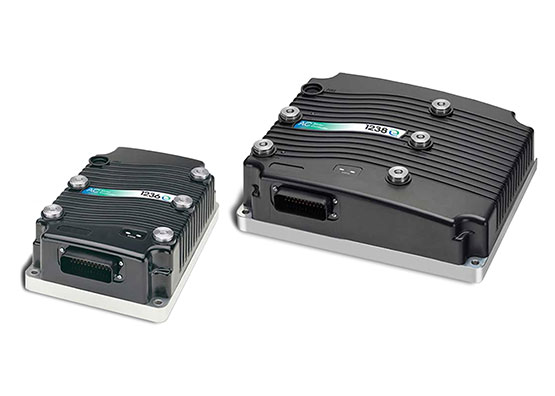 Dual Drive Units and Oil-cooled Disc Brakes
Dual drive units and motors deliver powerful, smooth operation.
Oil-cooled disc brakes provide exceptional stopping power and long-life. Brake assemblies are fully enclosed to prevent outside contamination.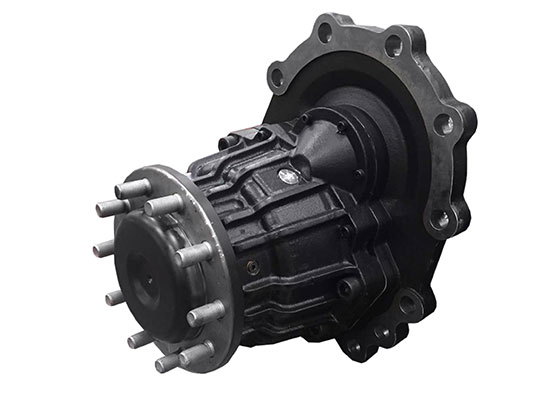 Sealed AC Electric Motors
Sealed AC motors with a dust and water intrusion protection rating of IP54 eliminate the need for routine maintenance while providing the power and torque to meet applications demands.