Interlocking gates must be closed to raise or lower above 8 km/hour.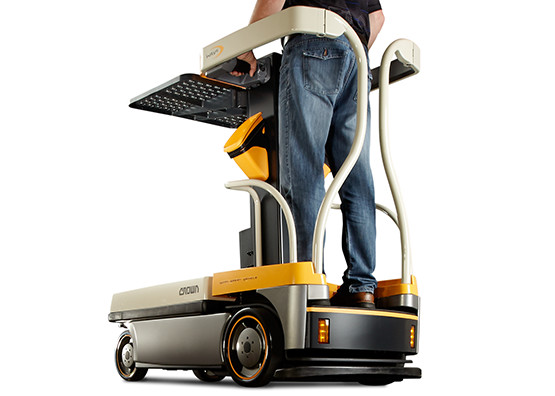 Safety sensors below the platform disable raise, lower and travel if someone or something applies pressure to the motor cover located below the platform.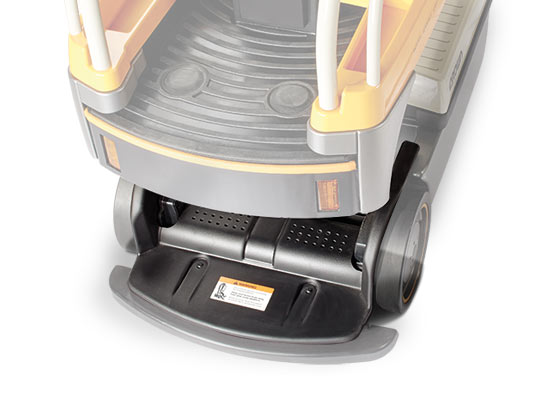 Hand sensors ensure the operator has both hands on the controls for normal travel and lift functions.
Dual foot pedals include sensors to ensure the operator has both feet properly positioned on the platform. The Wave automatically stops travel and lift/lower functions if either foot is removed.