Operator Preferred
The WP Series electric pallet jack enables operators to maneuver heavy loads in tight spaces with precision and confidence, thanks to the durable, cast aluminum X10 handle, precise AC traction system and a comprehensive approach to truck stability.
Crown's X10 Handle offers advanced ergonomics so operators experience less fatigue and can work more efficiently. Position speed control enables maneuvering in tight spaces with the handle nearly vertical. In addition, vertical tiller drive allows for finely-tuned positioning with the handle completely vertical.
The AC traction system delivers responsive acceleration, smooth direction changes and precise control so operators can quickly and confidently transport and position loads.  A ramp hold feature improves operation on ramps and inclines. A programmable rabbit/turtle switch provides two levels of selectable performance to match operator experience or the task at hand.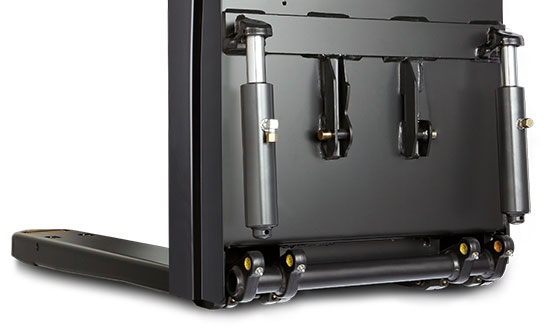 Crown's superior stability system couples dual lift cylinders with a heavy-duty torsion bar so operators can easily maneuver off-set or tall, unstable loads over sloped and uneven surfaces.