Electric Counterbalance Forklifts for Many Applications
Crown electric counterbalance forklifts support a wide range of demanding applications in warehousing, manufacturing and distribution.
Crown electric counterbalance forklifts support rack storage applications with a wide range of capacities, precise maneuverability and intuitive operator controls to help ensure productive work in the aisle.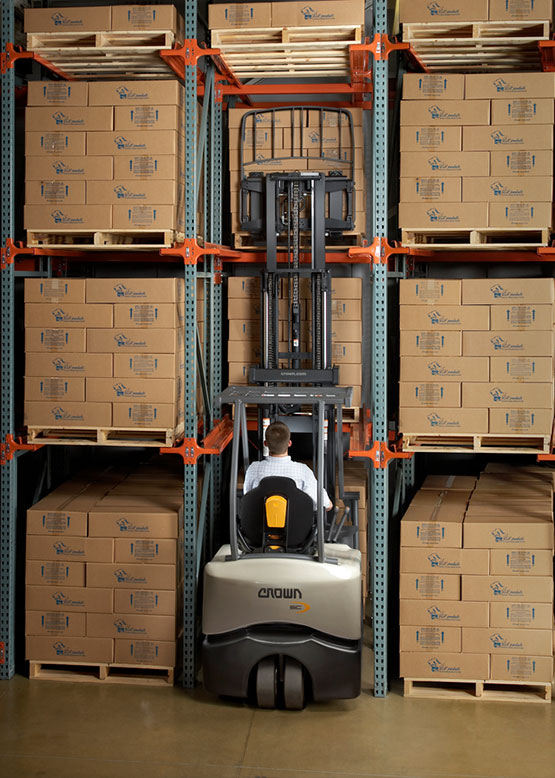 Maneuverability and strength are key in exacting dock work. That's why Crown's electric counterbalance forklifts are designed to make tight turns and give operators precise control while traveling in and out of trailers and over dock plates with ease.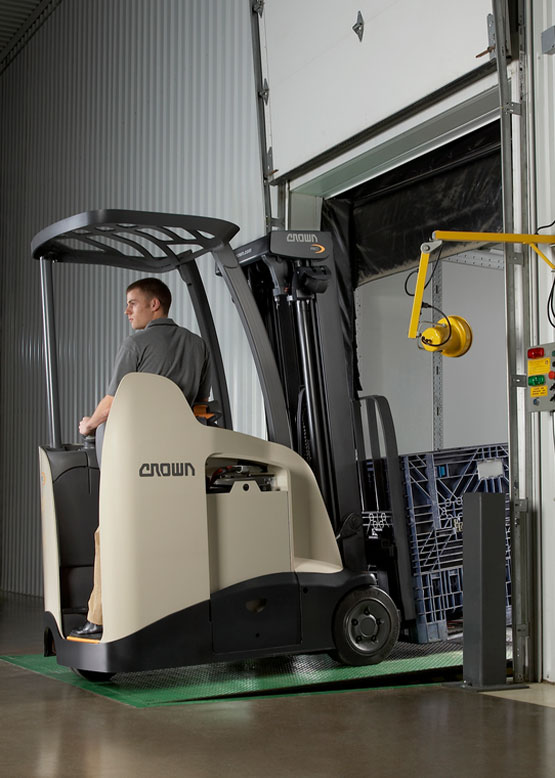 Big, heavy loads require the strength and easy maneuverability of Crown electric counterbalance forklifts. Operators rely on the heavy-duty construction and intuitive controls to place pallets with precision.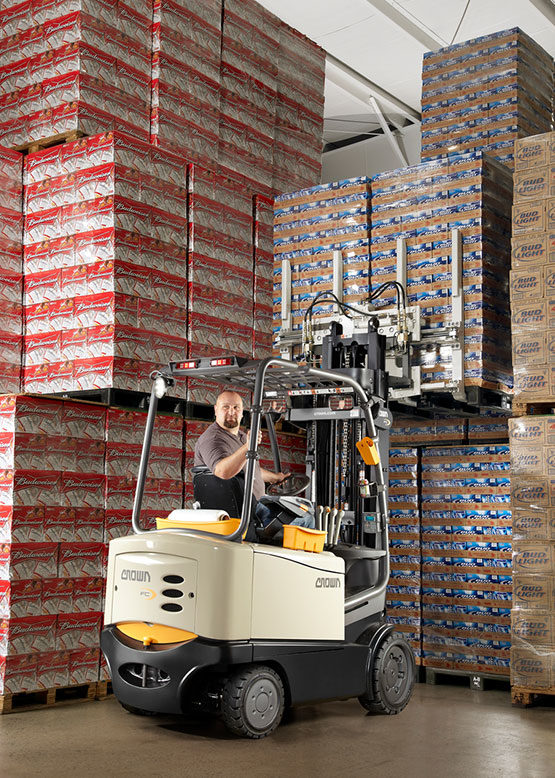 With Crown's Intrinsic Stability System, featuring cornering speed control, travel speed control and intelligent ramp control, operators can transport heavy loads with confidence and increased productivity.