Sit-Down Counterbalance Forklift Options and Accessories
V-Force Lead-Acid Batteries offer the advantages of lower initial cost than other battery technologies and proven, trusted performance for light to heavy duty cycles, from one to three shifts. With proper maintenance, they can support conventional, opportunity and fast charging, delivering reliable energy when it's needed.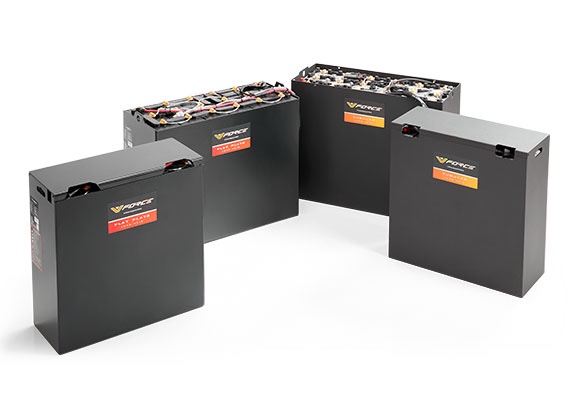 V-Force Lithium-Ion Energy Storage Systems can improve performance and productivity, with technology that provides more consistent power output throughout the entire battery discharge cycle. Shorter recharge times and better charge acceptance characteristics make them great alternative power solutions for opportunity and fast charging applications.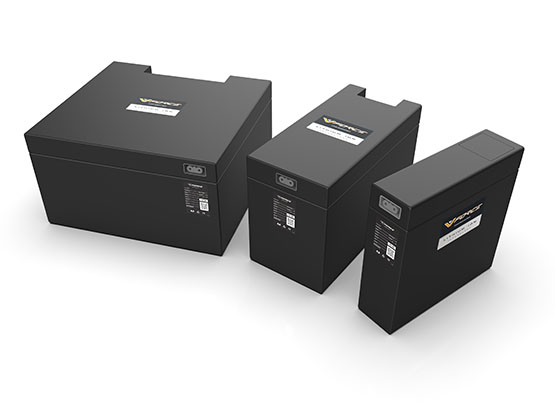 The optional D4 Armrest features easy, one-handed adjustment of up/down and fore/aft positioning to fit nearly any operator and provide all-day comfort. Use with manual levers or with one of four integrated bionic controls - Fingertip, Dual-Lever, Mini-Lever or Combination.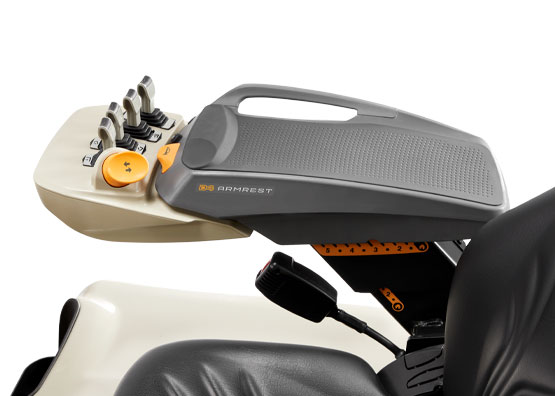 Our full range of attachments, including options for a carton clamp, slip sheet push-pull, fork positioner, double fork and side shifter, can handle a variety of loads.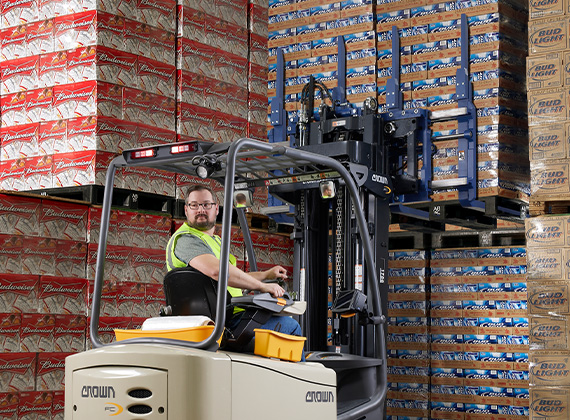 The Crown FlexSeat is the widest, most durable seat on the market. It reduces stress on pressure points through improved materials and design.
The Full Suspension Seat includes an optional 15-degree pivot function, giving the operator better visibility in every direction while maneuvering the lift truck.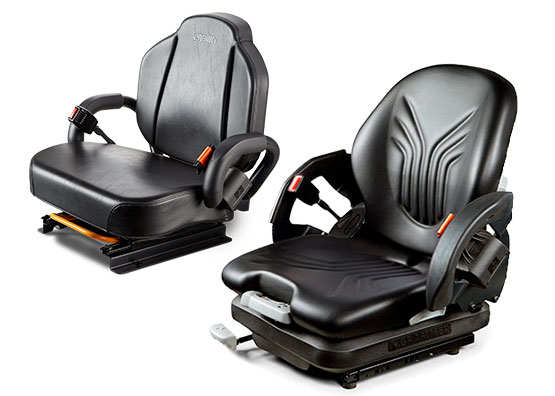 Work Assist Accessories are designed to make the operator's job faster, easier and more productive.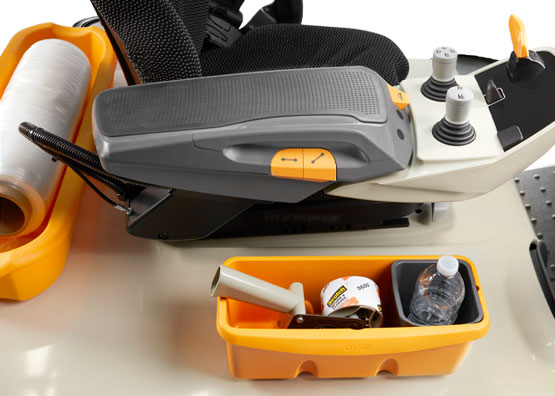 Extended warranty options for major components and wearables offer long-term protection and peace of mind. Choose from coverage up to five years that best fits your usage and application.