Reach Trucks for Many Applications
Crown reach forklifts support a wide range of demanding applications in warehousing, manufacturing and distribution, especially in high-bay storage environments.
Crown's MonoLift Mast is proven to lift heights all the way to 505". In many warehouses, this means the unused top racks are finally accessible, enabling 15 percent more pallet positions.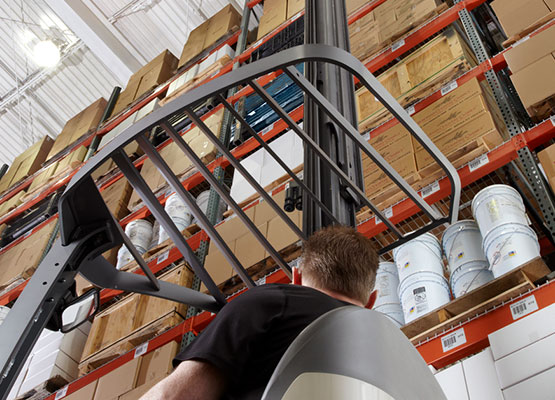 Crown's leadership in narrow aisle applications means customers can count on reach trucks that take advantage of every inch.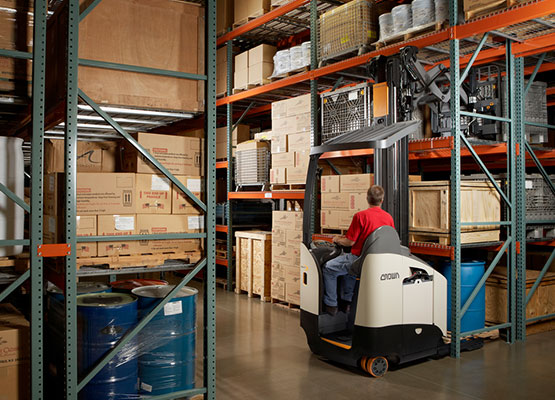 Moving full pallet loads requires the easy maneuverability and outstanding visibility of Crown's side-stance reach trucks. Comfort and safety features provide operators with the confidence to perform all shift long.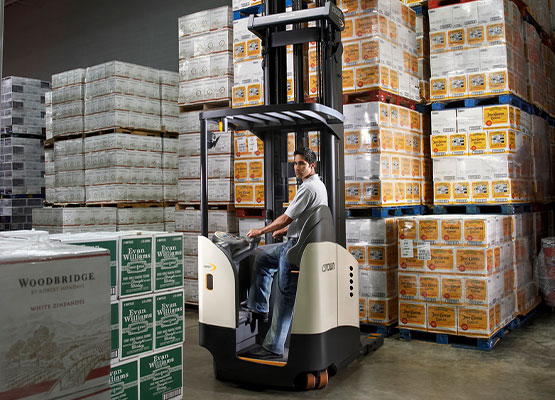 Speed and durability go full force for applications that require transport of loads within the warehouse or in preparation for movement outside the warehouse. You can rely on the heavy steel frame and forks of Crown counterbalance stackers.