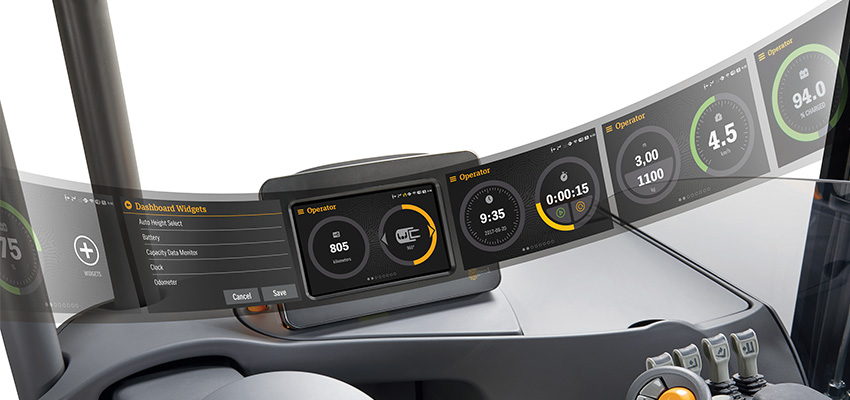 The Gena operating system provides operators with an intuitive, data-rich experience that's fully integrated into the reach truck's architecture and can be updated wirelessly. Its 7'' touch screen is programmable in 25 languages. Customizable widgets help operators reach new levels of productivity.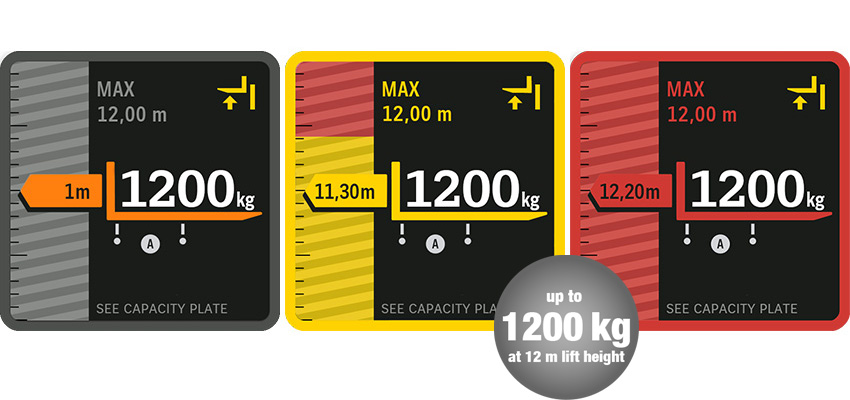 The optional Capacity Data Monitor provides load weights, lift heights and capacity limits at a glance.
Color-coded visuals are designed to alert the operator of current status, so they stay within specified load limits.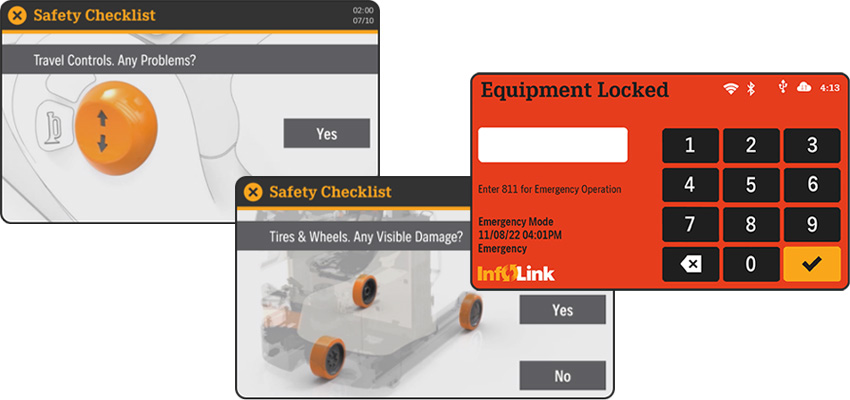 Crown's optional InfoLink Operator and Fleet Management System helps promote safe operating behavior with features including access control, visual inspection checklists, impact detection, alerts and equipment lockout. Real-time and historical data reveal areas of risk and identify areas of opportunity.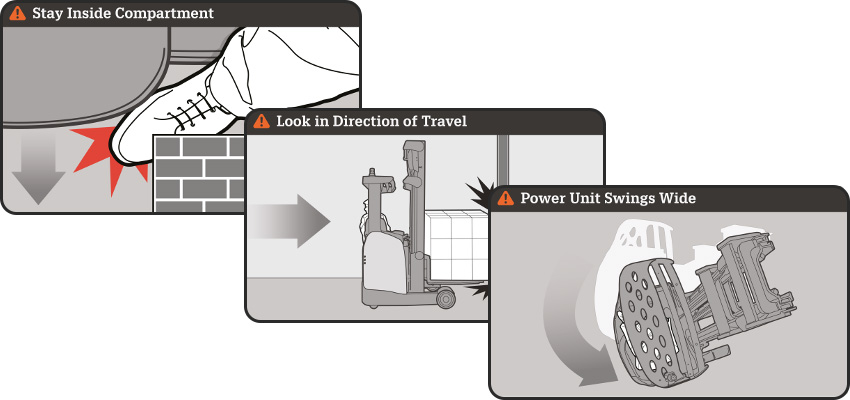 The ESR Series reach trucks regularly display safety messages to remind operators of their training.
Clear interactive displays, automated assistance and coaching and context-sensitive alerts further enhance performance and productivity.