Options & Accessories
The suspension seat is available with 15-degree pivot function, providing the operator greater comfort while manoeuvring the forklift truck in the reverse direction (forks trailing).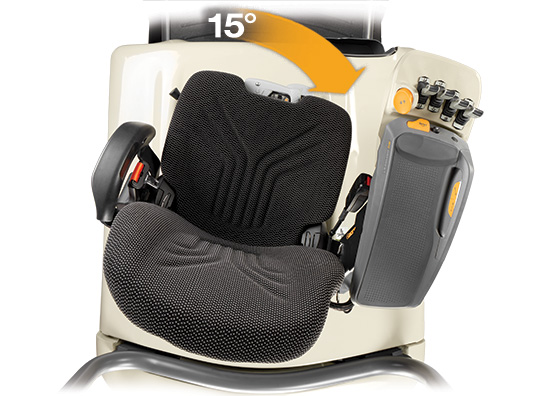 Accessory Hydraulic Functions
Additional hydraulic functions are available to utilise various load handling attachments.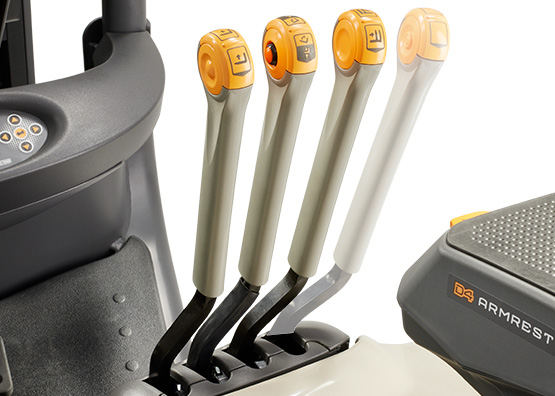 With our full range of attachments, including options for a carton clamp, slip sheet push-pull, fork positioner, double fork and side shifter, the forklift truck can handle a variety of loads.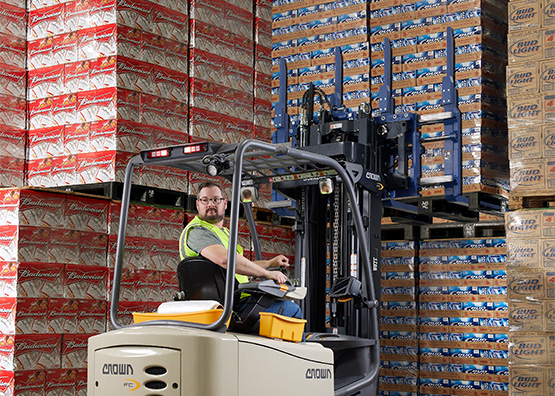 Light packages provide additional visibility for both operators and pedestrians.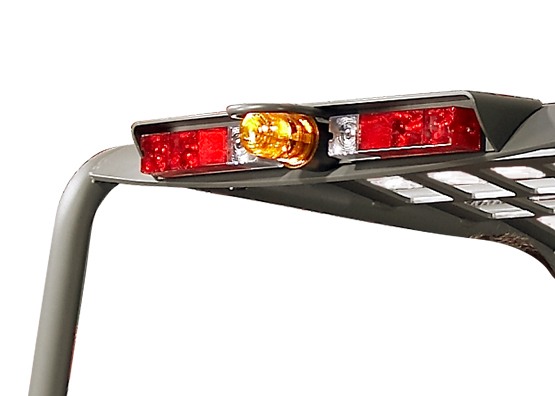 Crown Work Assist accessories are designed to make the operator's job faster, easier and more productive.