All models of the ESR Series include adjustability for suspension seat height/weight and forward/reverse seat position. Seat tilt and lumbar support are also adjustable, as are steering tiller height and horizontal position.
The ESR 1000 adds D4 Armrest height and horizontal adjustments and display screen inclination.
A great fit for both small and large operators.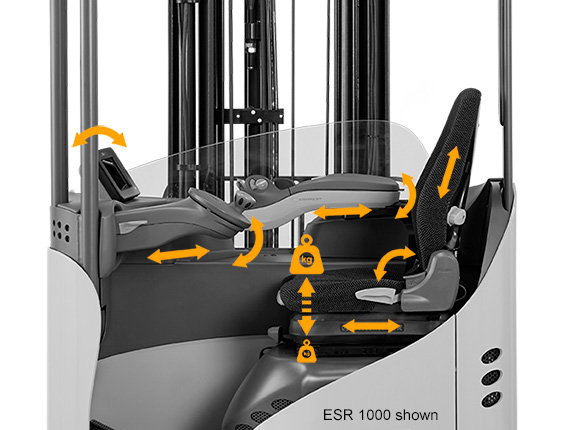 The ESR Series reach trucks' offset mast gives the operator a better view of the load wheel, fork and pallet. The optional panoramic glass of the ESR 1000 maximises visibility and provides a superior debris shield.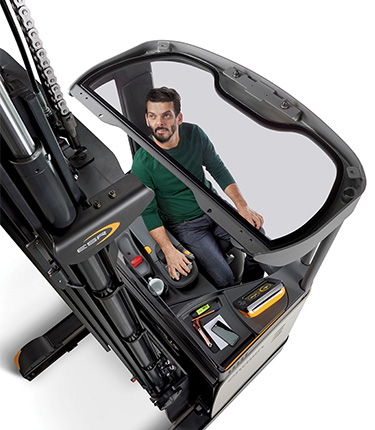 Display and Accessory Controls
Integrated into the armrest, the ESR 1000 reach truck's optional display navigation knob provides a convenient alternative to the touchscreen.
Accessories such as worklights and seat heater are controlled from auxiliary switches in the armrest control panel of the ESR 1000.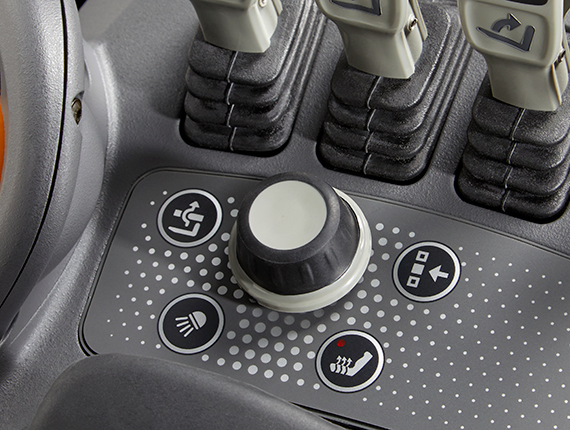 D4 Armrest with Choice of Hydraulic Controls
Operators of the ESR 1000 depend on the D4 Armrest to achieve more with adjustability, ergonomic comfort, unique design and adaptability.
A choice of fingertip, dual lever or multi-task controls allows you to customise your reach truck based on application needs and operator preference.