Adjustability features of the ESR include suspension seat height/weight settings; forward/reverse seat adjustments; seat tilt and lumbar support; D4 Armrest height and horizontal adjustments; steering tiller height and horizontal adjustments; and display screen inclination.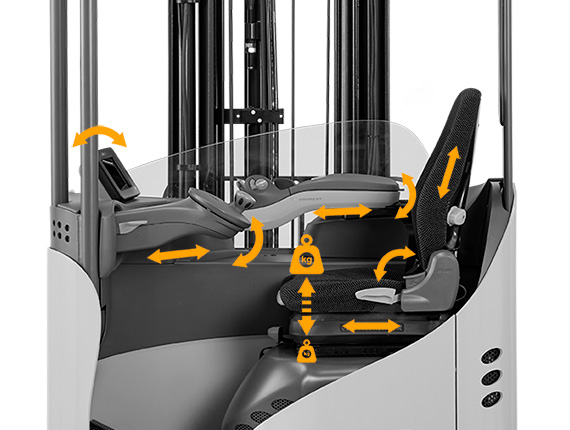 The reach truck's offset mast gives the operator a better view of the load wheel, fork and pallet. Optional panoramic glass maximises visibility and provides a superior debris shield.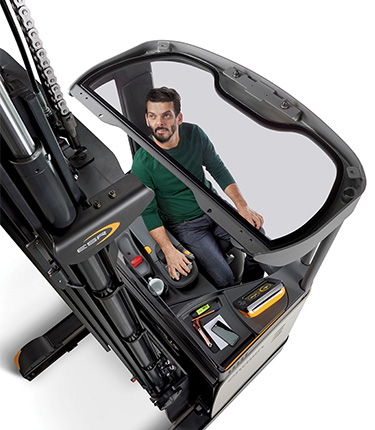 Display and Accessory Controls
Integrated into the armrest, the optional display navigation knob provides a convenient alternative to the touchscreen.
Accessories such as worklights and seat heater are controlled from auxiliary switches in the armrest control panel.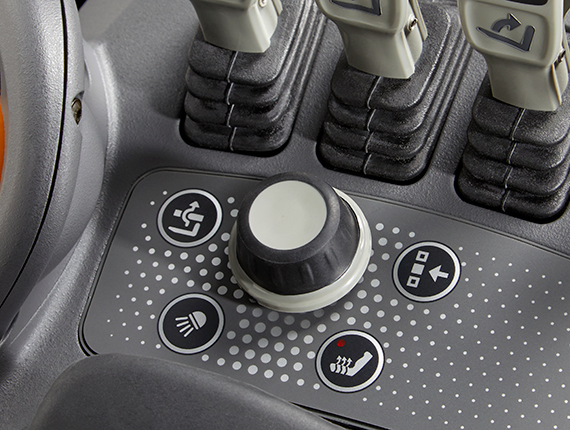 D4 Armrest with a Choice of Hydraulic Controls
The D4 Armrest provides operators four dimensions of innovation: adjustability, ergonomic comfort, unique design and adaptability.
A choice of fingertip, dual lever or multi-task controls allows you to customise your reach truck based on application needs and operator preference.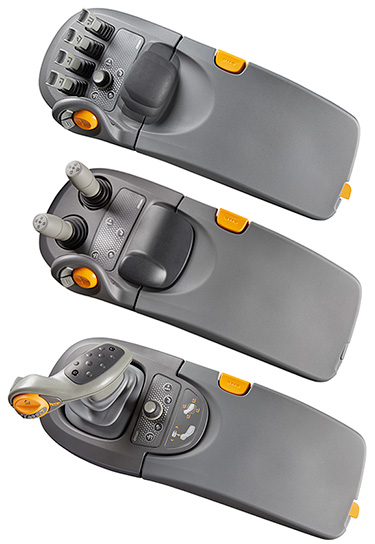 Dynamic Coaching, an exclusive InfoLink feature, offers real-time visual and audio alerts designed to help operators keep safety and best practices top of mind.