The large upper platform window in combination with the clear-view mast design offers increased visibility when manoeuvring in free-range applications and an open view of the next pick location at height.
The industry-exclusive mid window - centred between the controls of the high-level order picker - provides unobstructed views when elevated and traveling in the direction of the power unit.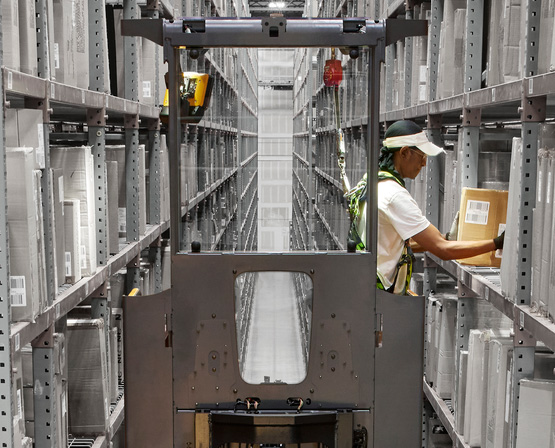 The standard auxiliary mast windows provide open views in the forks-first direction when forks are elevated.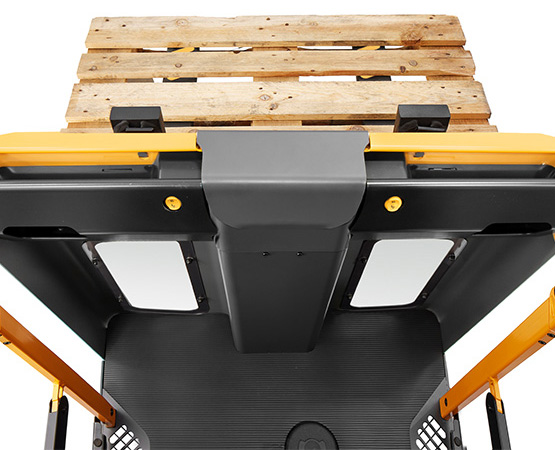 The fixed-forks model features openings in the middle and on each side of the floorboard allowing operators working at height to see the outriggers and the area beneath the platform.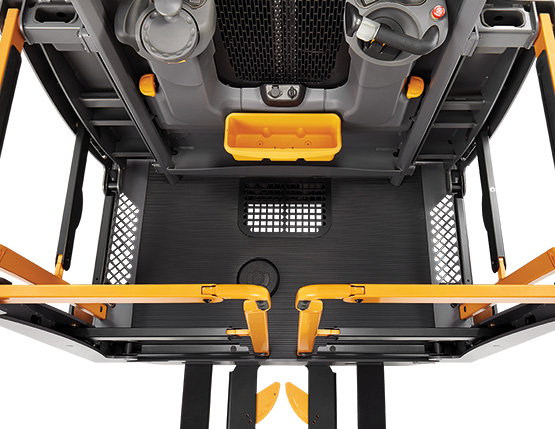 The optional large panoramic window in the overhead guard enhances visibility of pick locations and overhead obstructions.