Pallet Stackers for Many Applications
Crown pallet stackers support a wide range of demanding applications in warehousing, manufacturing and distribution.
Crown pallet stackers support rack storage applications with precise operator controls to help ensure efficient and precise inventory movements.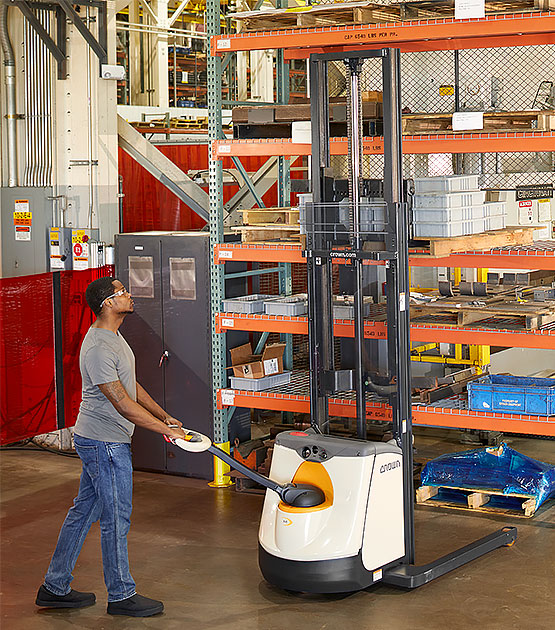 Crown's leadership in narrow aisle applications means customers can count on pallet stackers that take advantage of every inch.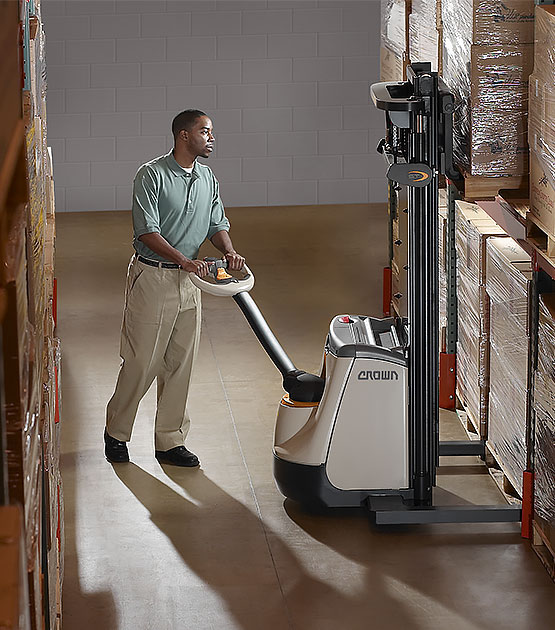 Big, heavy loads rely on the strength and easy maneuverability of Crown pallet stackers. Operators rely on the heavy-duty construction and intuitive controls to place pallets with precision.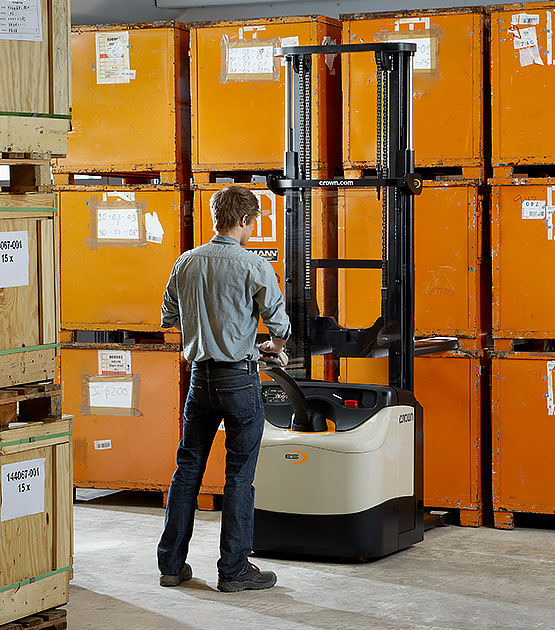 Stacking capabilities save space and time. Use it as a portable workstation, load and unload trucks from the ground and simplify maintenance tasks. You can rely on the heavy steel frame and forks of Crown counterbalance stackers for application versatility and mobility.