Proven, Rugged, Reliable
The C-D Series diesel forklifts feature durable parts and components, designed for strength, performance, and longevity in harsh conditions.
2.4L and 3.4L Turbo Diesel Engines
The C-D Series' 62 HP and 75 HP diesel engines are certified to the stringent European Stage V emission standard.
They are equipped with a powerful and reliable powertrain. A multi-torque mode delivers high torque at low RPM.
The transmission control unit features a built-in electronic parking brake.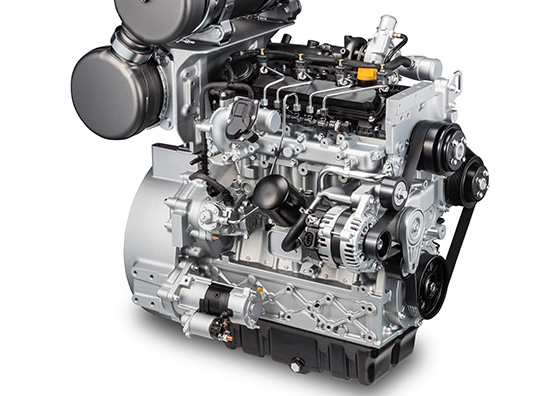 DPF Automatic Regeneration
The diesel particulate filter regenerates automatically during truck operation, extending service intervals and uptime.
The soot gauge is indicated on the display.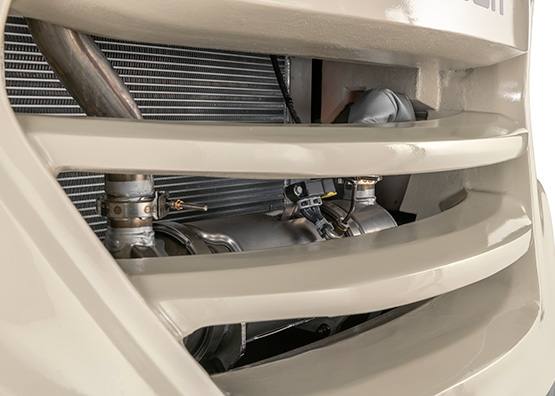 Heavy-Duty Radiator & Dual-Element Air Cleaner
A heavy-duty, cast aluminum cooling system provides separate engine and transmission cooling, plus intercooling for the turbo.
Along with a dual-element air cleaner and optional pre-cleaner it reduces temperatures and protects and extends powertrain life.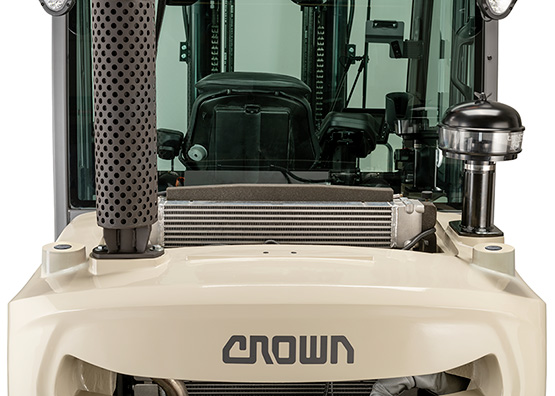 Oil-cooled disc brakes provide exceptional stopping power and long lifespan and are virtually maintenance-free.
Brake assemblies are fully enclosed to prevent outside contamination.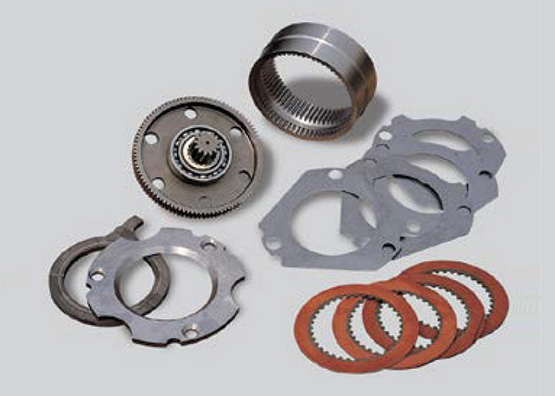 Large steering spindles with king pin and sealed taper roller bearings are designed to absorb impact and keep moving parts free of contamination.
A thick cast iron axle beam offers strength and durability.