Comfort, Confidence and Control
The C-B Series forklifts' ergonomic design keeps the operator in complete control, improving productivity and reducing stress and fatigue.
The spacious compartment with adjustable steer column offers ample legroom, knee clearance and extra headroom. Intuitive controls are within easy reach.
A wide and low entry step allows quick and easy entry/exit.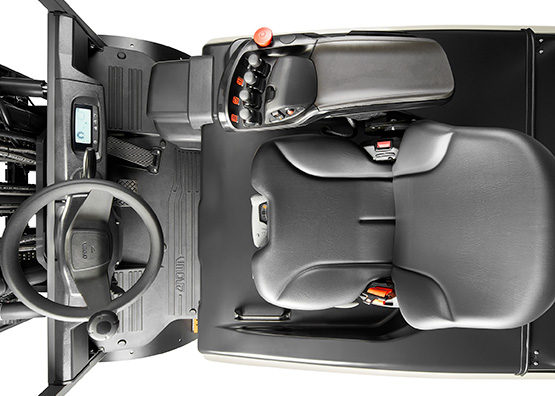 The wide armrest features easy adjustment of height and fore/aft position, allowing for quick personalisation by the operator providing excellent comfort and support.
Integrated storage compartments with USB port and 12 V electrical outlet place frequently used tools and accessories within easy reach.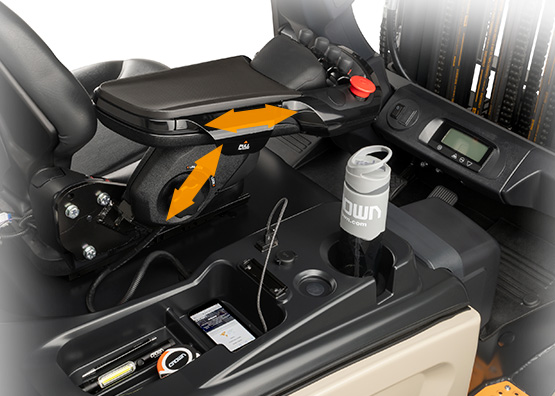 Operator Assistance Systems
A range of operator assistance systems helps enhance operator confidence and safe operation:
> Operator sensing system
> Electronic parking brake and unlimited ramp hold
> Speed reduction in turns and smart zone speed control
> Turtle mode
> Mast lowering interlock and tilt lockout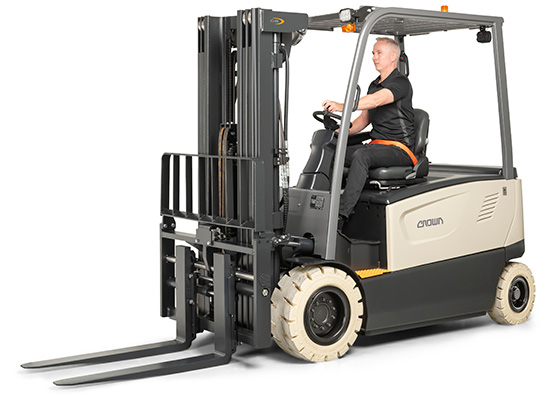 The clear-view mast, the low dashboard, the overhead guard design, and the contoured seat deck provide excellent visibility – forward, backward, and upward.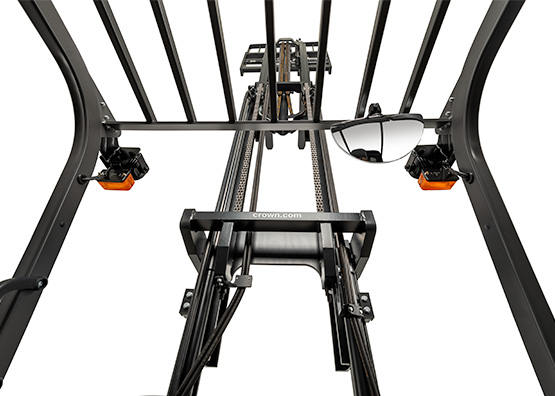 A low-noise drive axle together with sound-absorbing material reduce noise and vibration to a minimum, providing a comfortable work environment.