Comfort-Driven Control
Intuitive controls within comfortable reach offer smooth, responsive operation while minimizing shoulder and arm fatigue.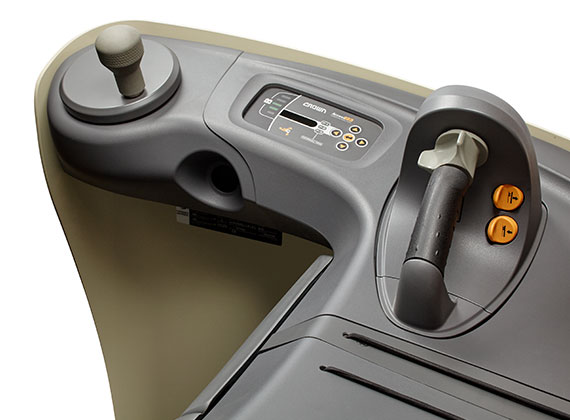 A wrap-around, soft foam lean pad provides a comfortable surface during long or strenuous shifts.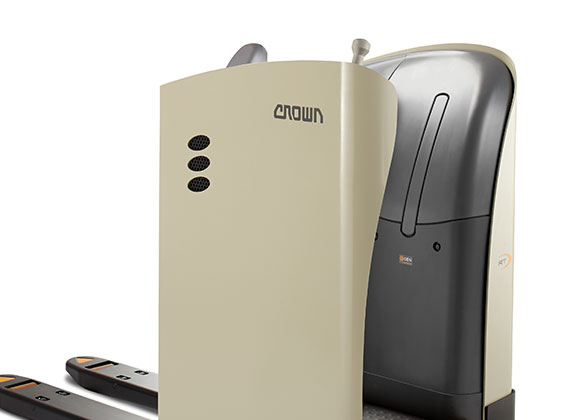 A suspended floor board reduces shock from dock plates and rough floors.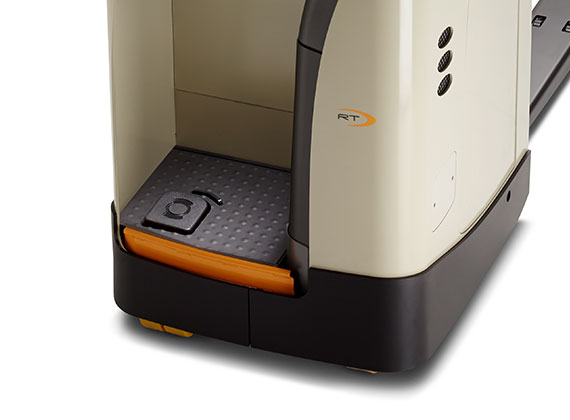 Patented Entry Bar Safety Switch
The Entry Bar Safety Switch encourages safe foot position within the operator compartment by reducing travel speed, sounding an audible alert and showing a message on the display when depressed.