Pallet Trucks for Many Applications
Crown pallet trucks support a wide range of demanding applications in warehousing, manufacturing and distribution.
Applications without receiving docks require delivery from truck to curbside via lift gates. Compact lift trucks with exceptional maneuverability and brake override features make Crown pallet trucks a great solution for these applications.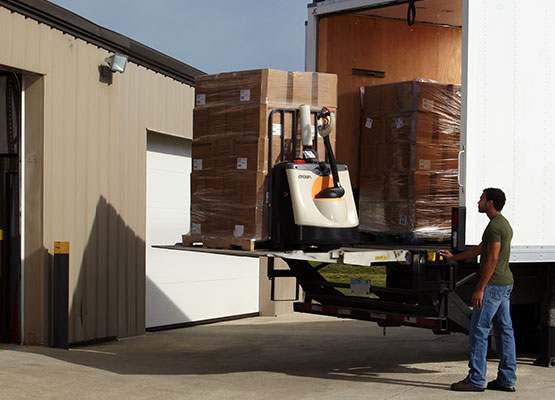 Maneuverability and strength is key in exacting dock work. That's why Crown lift trucks are designed to make tight turns and give operators precise control while traveling in and out of trailers and over dock plates with ease.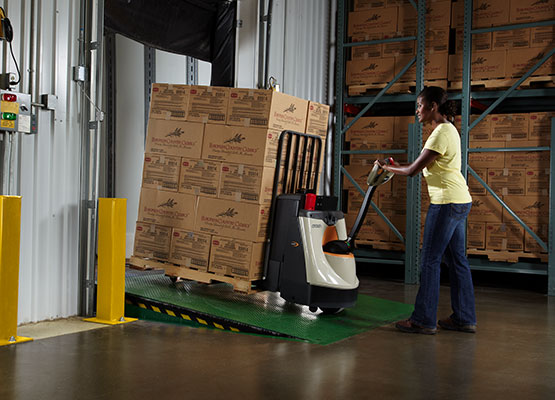 Speed and ease of operation are paramount in demanding low-level order picking situations. Crown pallet trucks are designed to expedite each task and get more work done, with intuitive controls and a variety of walkie and rider configurations to fit the application.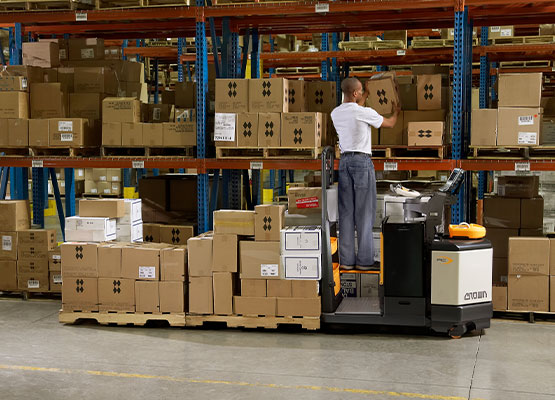 A powerful drive unit and heavy steel forks and frame provide the strength and durability to transport heavy loads over long distances and place them with precision at their destination.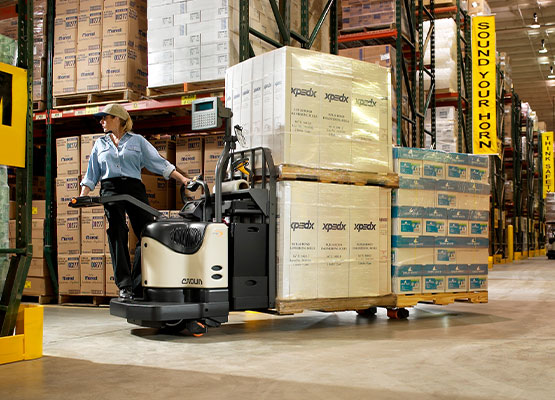 Bulk storage applications require the ability to maneuver heavy loads in tight spaces. Operators rely on the heavy-duty construction and intuitive controls to place pallets with precision.