Power to Tackle
Heavy Duty Tasks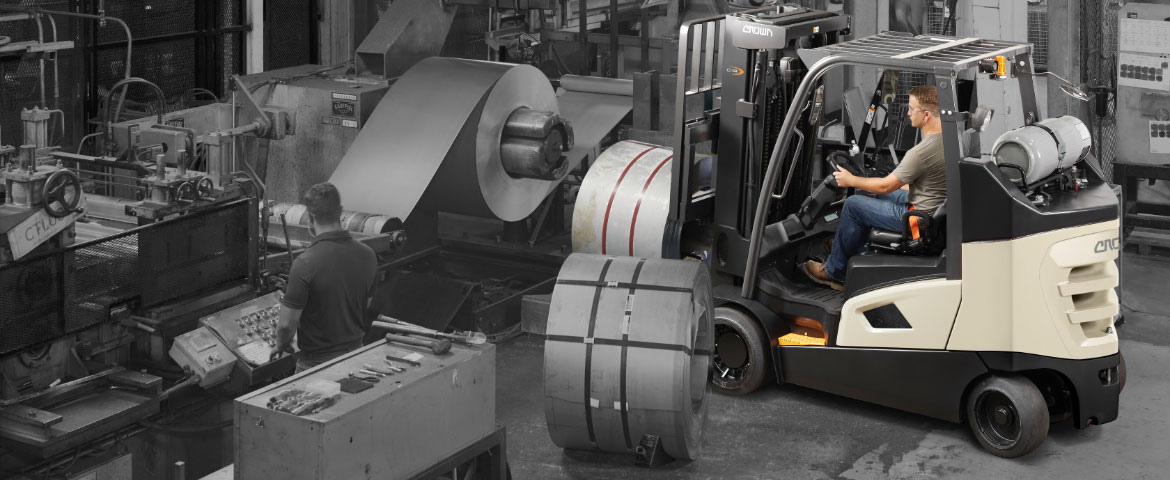 C-G Series 8-12,000 lb Cushion Forklift
The power to move heavy loads up to 12,000 pounds with the durability and reliability to provide the uptime your business needs to keep moving.
Big Performance

in a Small Package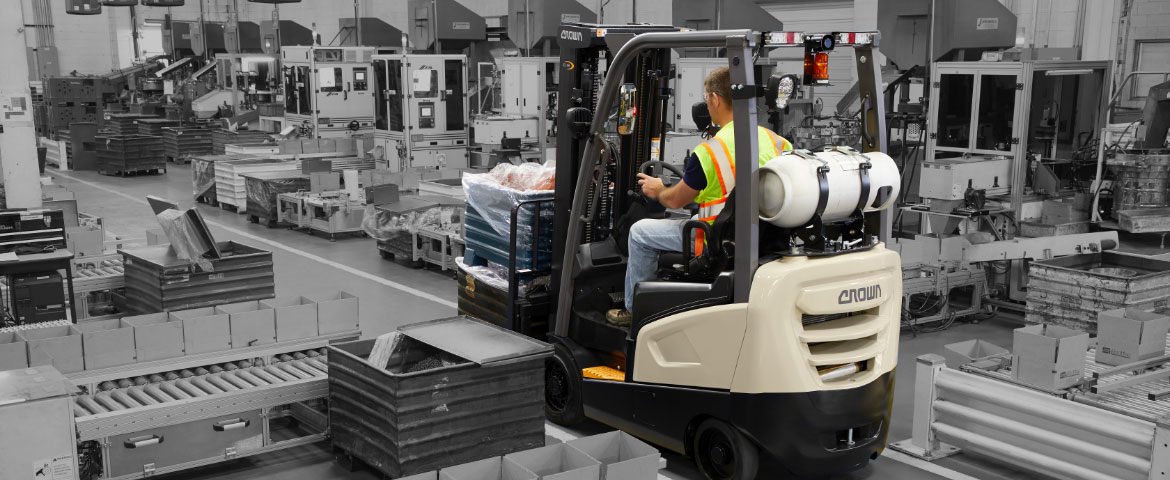 C-G Series 3-4,000 lb Cushion Forklift
handle loads up to 4,000 pounds, even in tight confines of the manufacturing floor, with this highly maneuverable, compact powerhouse.
FC Series Electric Forklift
Enhanced maneuverability in a small chassis with a large battery that help move 10% more loads per shift. The optional D4 Armrest is available with multiple bionic controls to enable precision hydraulic adjustments to forks and accessories.
IC Performance Meets
Operator Comfort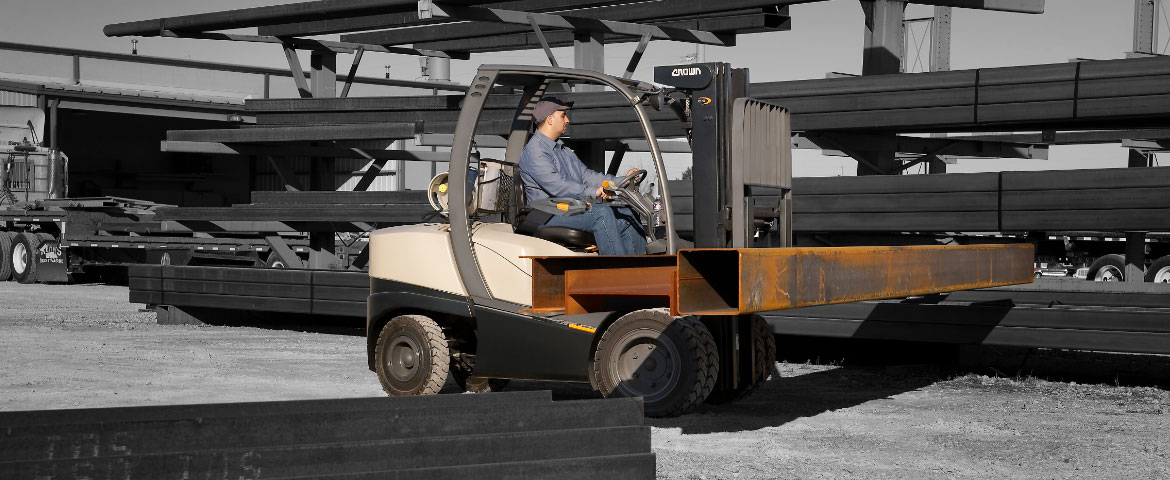 C-5 Series IC Pneumatic Forklift
Durable forklifts like the Crown C-5 can help manufacturers manage the workflow of parts and components inside and out. The optional D4 Armrest provides easy, one-handed adjustment to achieve personalized comfort throughout the entire shift.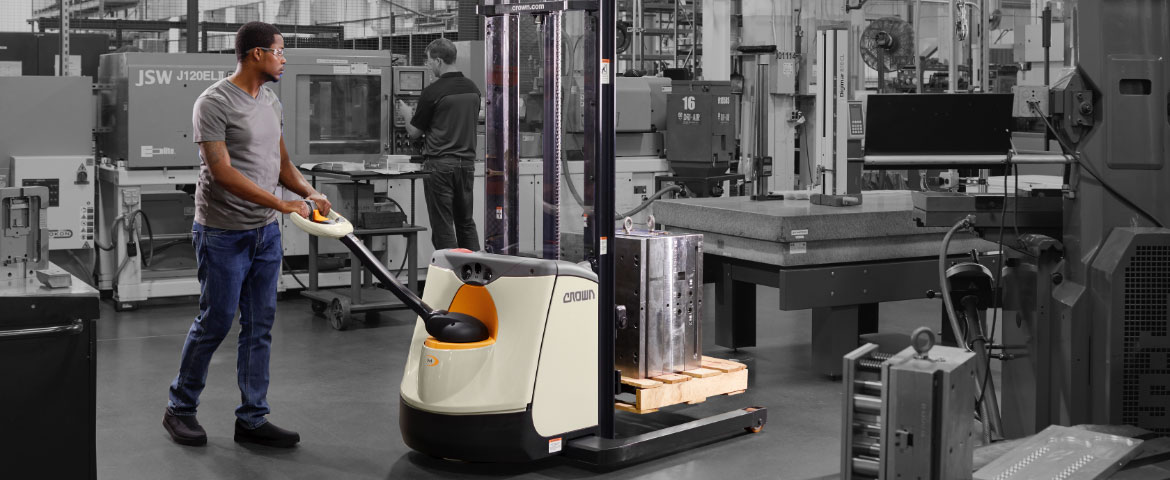 M Series Walkie Stacker
Move parts and components at floor level and higher with ease, or position parts with precision to create an ergonomically friendly work platform.
Strength and Stability

for the Long Haul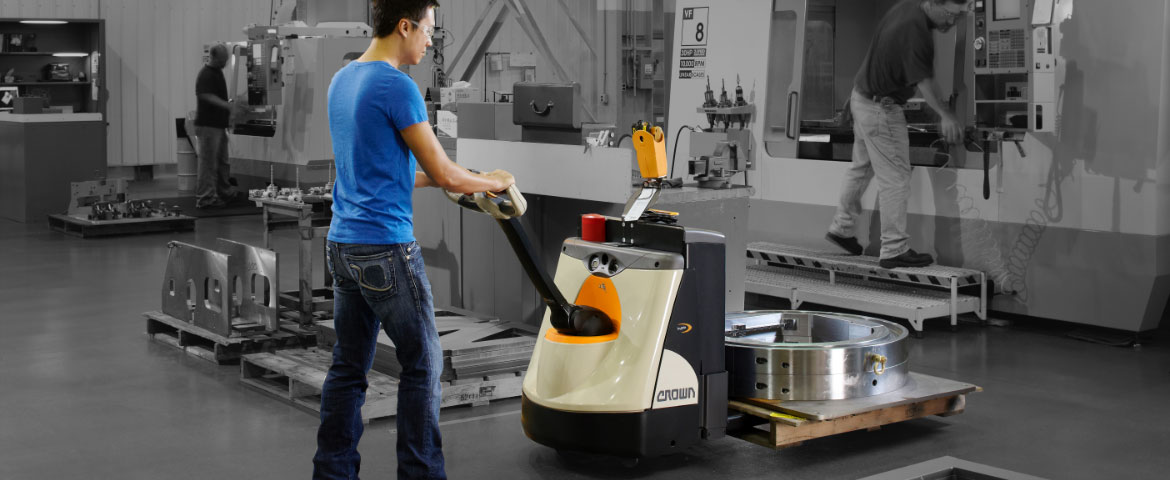 WP Series Pallet Truck
Built for dependability and long-term value, Crown's industrial strength WP Series is available for purchase online 24/7 with fast, free 5 day shipping.